The premier web3 engagement suite
Trusted by over 15,000 communities
An audience of over 25 million users in 15K web3 communities
Engage your users
2.5 Intelligence builds class-leading tools for web3 creators. Top communities use us to manage and engage their audience.
Our Discord bots and other tools are available for free to all creators. We believe web3 needs to built this way: powerful, intelligent, and accessible tools — not expensive passes to make a quick buck.
Bot Dashboard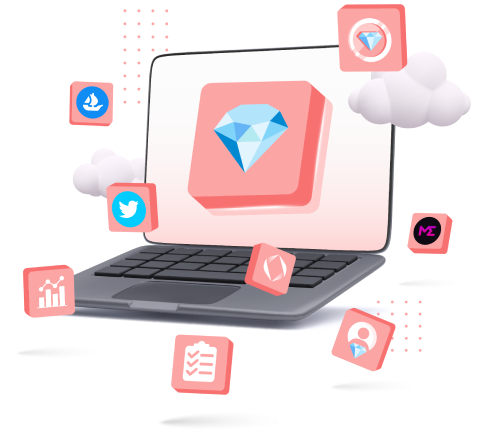 Elevate your brand
For distinctive web3 projects, we can help maximize engagement with custom branded bots and bespoke engagement solutions.
Get access now with our premium subscription or explore our brand partnership options.
Find and reward your true believers
2.5 Intelligence uses a combination of on-chain and off-chain data to help you with user acquisition, maximizing engagement and the success of your web3 project.
Intelligence enabled bots
Our Discord and Twitter bots are infused with optional intelligence data. Find whales, smart money, diamond hands and more within your community.
Intelligence data in our bots is free for all users.
View Bots
Full intelligence reports
Get direct access to our complete intelligence data as a partner of 2.5. Learn about the quality of your community, whitelist, collabs, and more by using our on-chain data and off-chain intelligence to maximize your marketing strategies.
Brand Partnership
182,000
Intelligence Scores
Created per day
17,616
Discord Servers
with one or more bots
> 26.7M
Total Members
In users' communities
Our Backers

and angels from Coinbase, Stripe, AngelList, Cruise, Alameda Research, Crossmint, Riot Games, 100 Thieves, and Game7 DAO.
Join our Discord to learn more
Discord